Campsite for groups in Corrèze
Our group packages in Treignac
For your group stay, choose our campsite La Plage. A weekend with friends, a group of pilgrims, a sporting event, a canoeing championship in Treignac on the Vézère… There is no shortage of opportunities to take advantage of the formulas provided by our campsite for your group stay. With our capacity, which is the largest in Treignac, and nearly 4 hectares of land, our campsite is the ideal place to welcome groups.
In the off-season, you can enjoy our bare pitches with or without electricity from one night upwards or our rental accommodation from two nights upwards. Book sheets, towels, welcome products and end-of-stay cleaning to enjoy a comfortable campsite stay in Treignac. Take advantage of the restaurant facilities opposite the campsite for your meals.
Find the associations and sports clubs that have placed their trust in us: CZECH CANOE UNION, UNION SPORTIVE NEUVICOISE, CKVML, ALSH DE AJAIN, CDCK72, CANOË KAYAK DE CHAUNY, CLUB AMCK, MOTO CLUB CAGOUILLE, CENTRE D'ANIMATION MILLEVACHES AU COEUR, LES HOMMES GRENOUILLES DE CONFLANS, KAYAK CLUB DE THIONVILLE, MJC SARTROUVILLE.
Contact our team directly for your future group stay in Treignac.
A word from Nicolas, campsite manager

"Our campsite is regularly asked to welcome groups and to work with works councils, as the edge of the Lac des Bariousses is a privileged location. Contact us, and we will help you prepare your ideal campsite stay in Corrèze."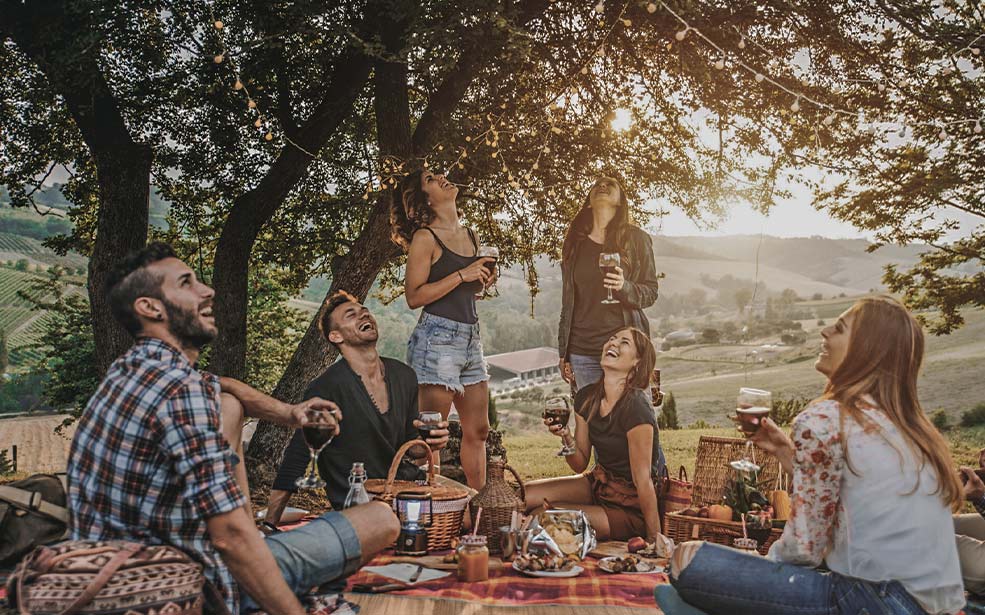 Our CSE packages in Corrèze
Would you like to offer a campsite in Corrèze, in the heart of nature, to your works council or your local authority?
Choose our campsite La Plage to please your employees. Thanks to its direct access to the Bariousses open-air and leisure centre, our campsite has many assets that will delight your employees: heated indoor swimming pool, children's playgrounds, summer entertainment, snack bar nearby, Treignac town centre 4 km away, direct access to the lake…
Between the lake, the countryside and the mountains, offer your teams a pleasant and relaxing holiday destination.
Water and outdoor activities will keep families busy when they choose La Plage for their holiday. Our 3 star campsite with indoor swimming pool in Treignac will adapt to your needs and structure.
Choose our linear or allotment formulas with preferential rates and take advantage of our promotional offers in Treignac.
Choose the duration, the period and the ideal formula for your employees.
We are available to provide you with all the information about our campsite and our conditions for our CSE packages. Would you like to book a specific pitch or pitches? We will do our utmost to find you the ideal location on our campsite.
The campsite's rentals and swimming pool