campsite with promotions in corrèze
Special offers for couples in Treignac
Fancy a break for two in Corrèze? Treat your other half to a moment out of time and spoil them with our couple offers from 199€ per week. This special offer is valid in low season and on our 2 bedroom accommodation.
Enjoy a romantic break for two in our campsite. Our 3-star campsite in Corrèze is a real green setting and will win you over during your romantic stay at a low price.
This special offer is for 2 people with or without a baby under 3 years old, for spring or autumn. This offer cannot be combined with other valid promotions.
A word from Nicolas, campsite manager

"Take advantage of our special offers to come and spend a holiday in Corrèze and relax by the Lac des Bariousses."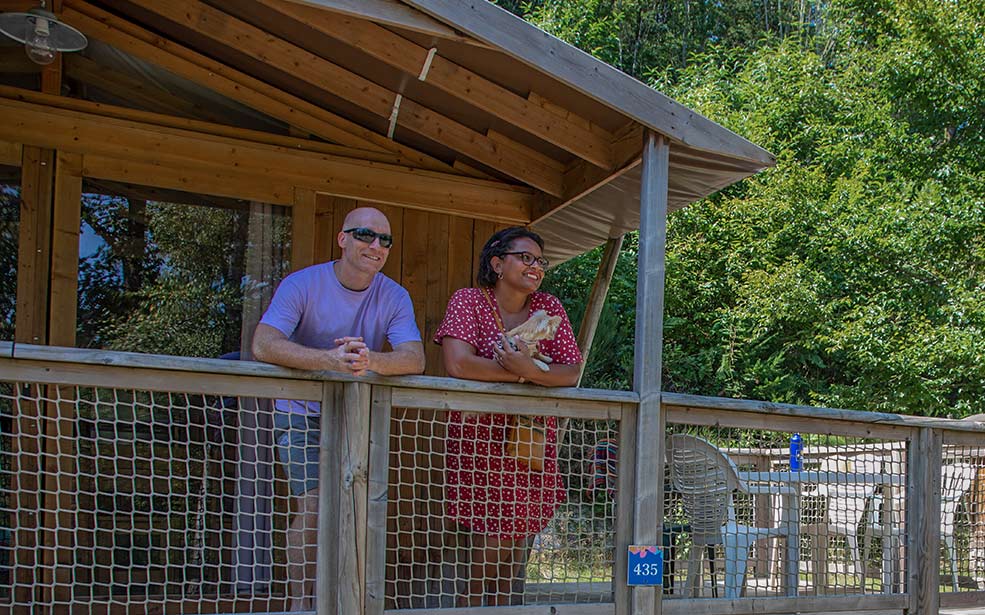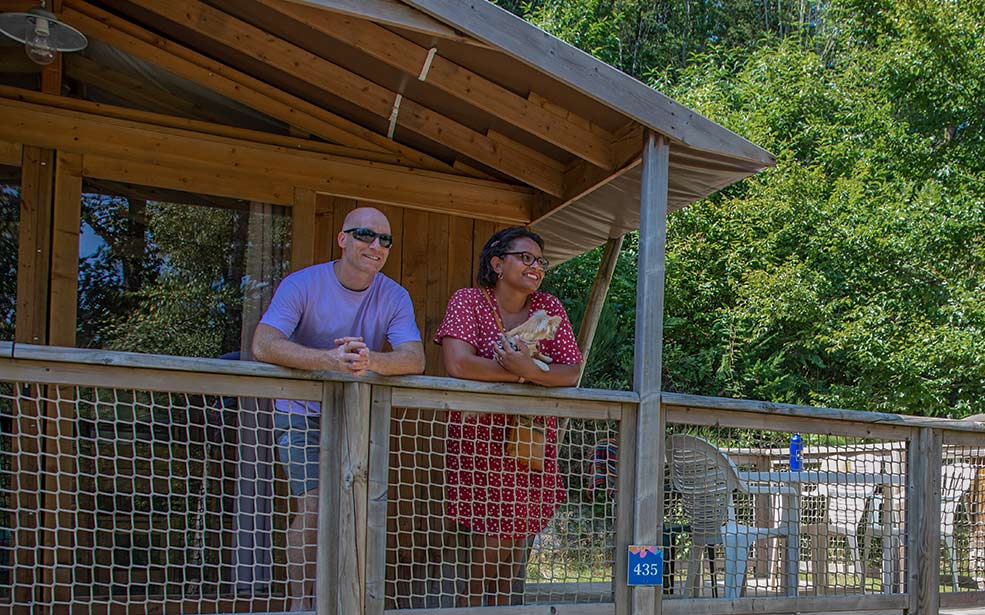 Free nights in a campsite in Corrèze
During your campsite stay, succumb to the charm of the Correze countryside and take advantage of our special offer by renting a bare pitch. Stay for a week or more and benefit from our special offer, ideal for our camping friends: 1 night free from 7 nights booked.
Don't miss out on this offer during your campsite holiday in Treignac in a camper van, caravan or tent.
ACSI and FFCC members will also be able to take advantage of this promotion.
The discount is on the basic rate for 2 people, excluding extra person and other supplements. This offer cannot be combined with other valid promotional offers.
Contact us to know all the conditions of this promotion.
Even if we booked at the last minute, we were able to get a very good price for our holiday at campsite La Plage!
David
Last minute deals in Treignac
If you think holidays are last minute, we at La Plage have the right plan to convince you to book your holiday at the last minute at our campsite!
Take advantage of our last minute campsite offers in low or high season. Depending on our schedule, we can offer you discounts of up to 20% on our latest availability for any mobile home or pitch rental. Discover our last minute promotions at advantageous prices in campsites near Brive.
Make the choice of an improvised but successful stay in a campsite in Treignac and benefit from reduced prices that will satisfy friends and family.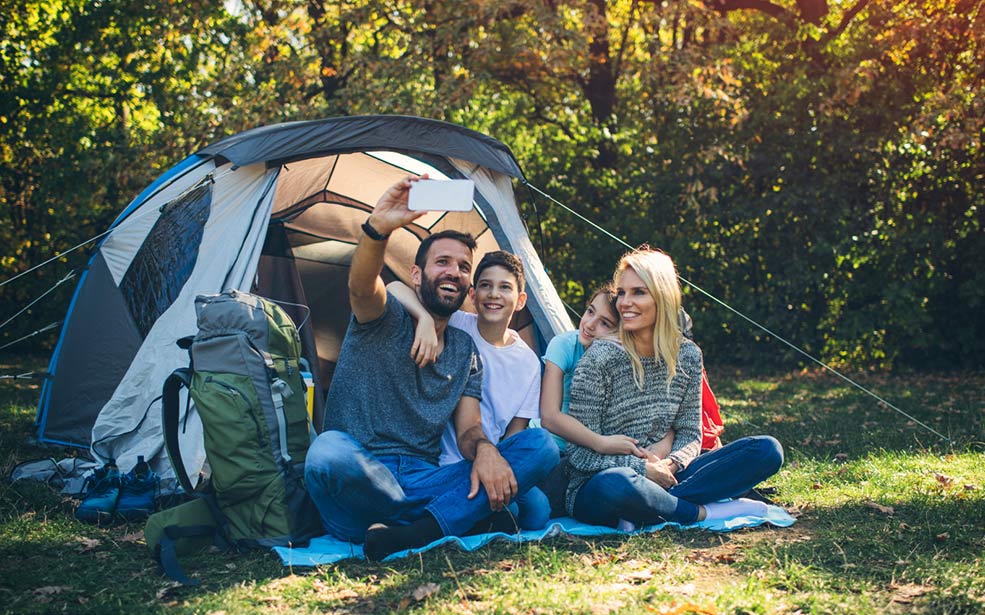 Our promotional offers in Corrèze
Anticipate your campsite holidays and book your stay in Treignac before anyone else. With our special Early Booking offer, take advantage until 31 January 2022 of an advantageous discount of up to 30% (variable rate depending on the period of stay, not cumulative).
Be smart and take advantage of the special offer granted to those who book their holidays in advance.
Is your works council a partner of Flower Campsites? At Flower Camping La Plage, we offer you the Freedom CE offer. This discount allows you to save money on your next holiday, thanks to your works council!
Get the promotional code from your works council and book your stay on the Flower Campings website. After logging in, you will receive a discount of up to 10% on your booking. This voucher can be combined with other offers.
In 2022, our campsite will no longer charge booking fees! At a time when many campsites still apply them, we at La Plage have decided to abandon them. We prefer to favour your purchasing power for your long-awaited campsite holidays in Corrèze.
Entertainment and rentals at the campsite