Rent a mobile home in Corrèze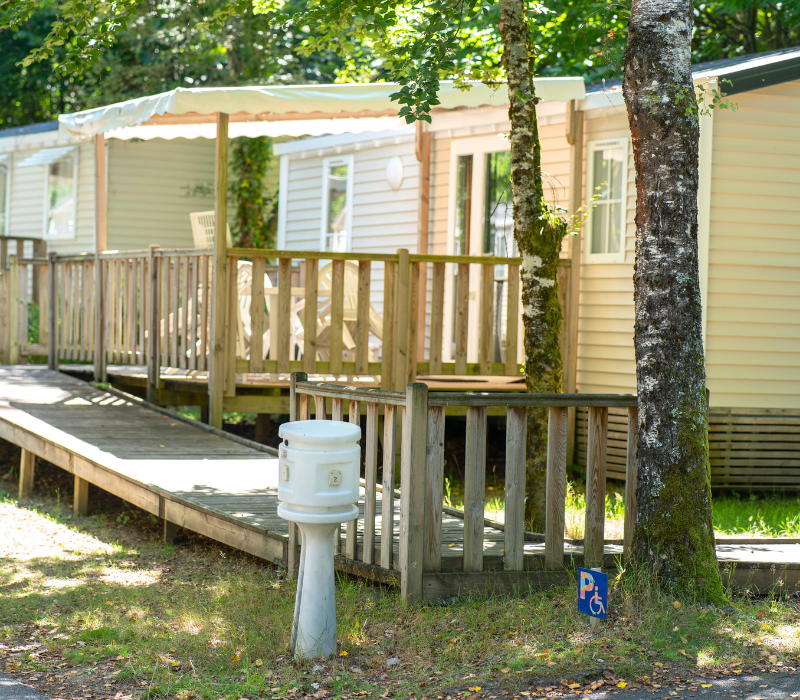 Comfort mobile home 29m² (2 bedrooms) + adapted for people with reduced mobility + TV + terrace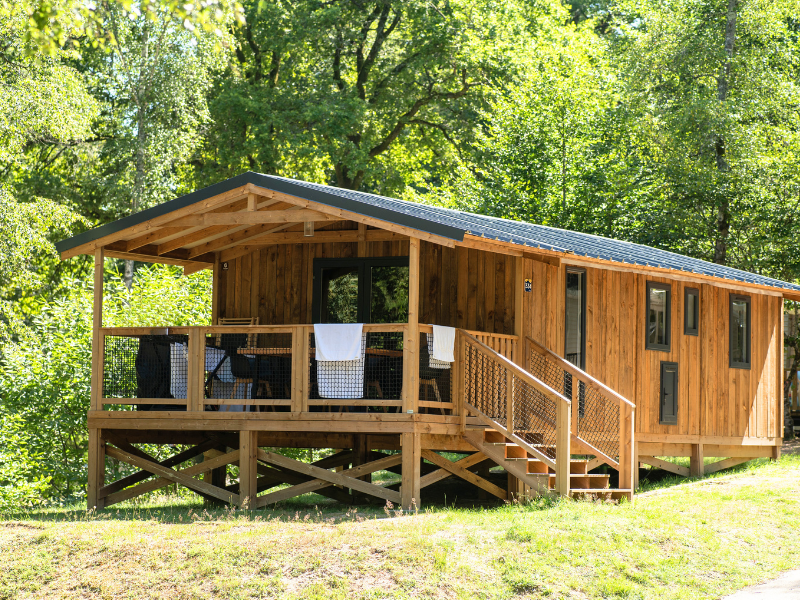 VIP Premium Lodge 34m² – lake view (2 rooms) + TV + sheets + towels + covered terrace 11m²
Mobile home Confort 27 m² (2 bedrooms) + TV with half-covered terrace 7m²
Mobile home Confort 29m² (2 bedrooms) + TV + Half-covered terrace 18m²
Cabane Lodge sur Pilotis Standard 34m² (2 bedrooms) with sheltered terrace 11m²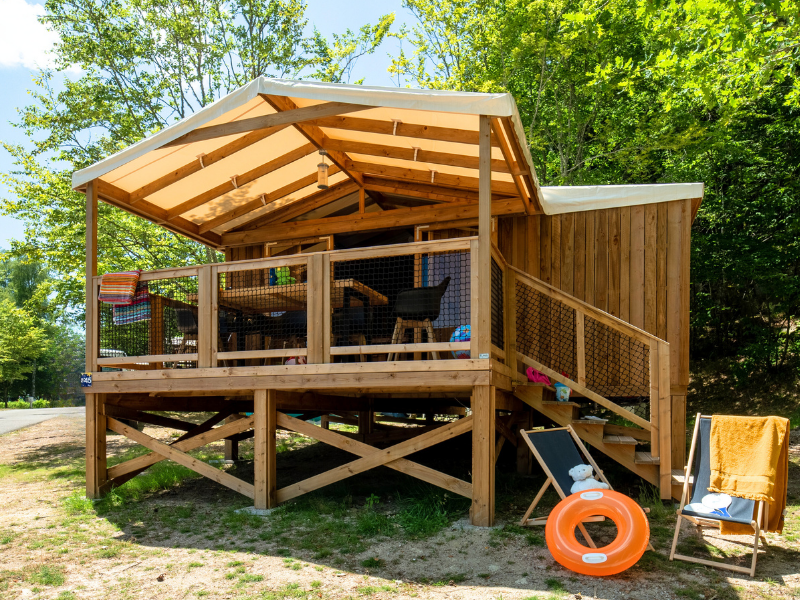 Cosyflower Premium 38m² (2 bedrooms) + TV + sheets + towels – including 10m² covered terrace
Mobile home Confort 31m² (3 bedrooms) + TV with covered terrace 9 m²
Sweetflower Premium 43m² (2 bedrooms) + TV + sheets + towels + Half-covered terrace 11m²
Freeflower Standard 37m² (2 bedrooms) inc. sheltered terrace 13m²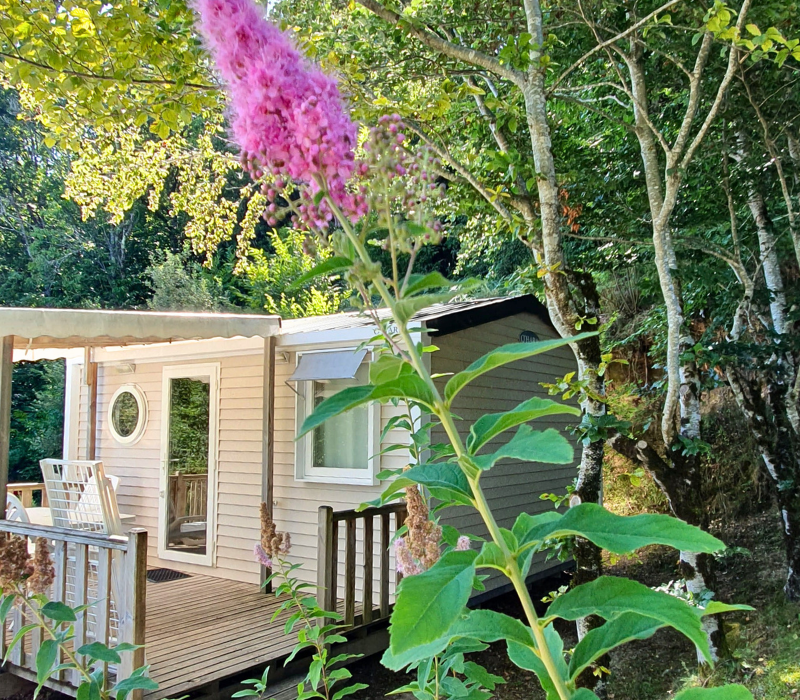 Mobile home Confort 18m² (1 bedroom) + TV + Half-covered terrace
Different ranges of accommodation in Treignac
Take advantage of a wide choice of pitches for rental and accommodation for your stay in Corrèze. We offer a wide range of options including bed linen, towels, baby kit, welcome products and cleaning at the end of your stay so that you can enjoy your stay in complete tranquillity. Discover our different types of mobile homes, cabins or fitted tents for rent.
A word from Nicolas,campsite manager

Come and rent your mobile home by the lake. Whether you are looking for the comfort of your own home or for a change of scenery and adventure, our mobile homes, tents and cabins on stilts will meet your needs!
Our canvas accommodation for rent in Corrèze
Treat yourself to an unusual campsite holiday by the river with our canvas accommodation. We offer you fully equipped canvas accommodation, available from mid-May to mid-September at low prices.
Experience a campsite stay in Treignac close to nature in a freeflower. Designed for 5 people and without sanitary facilities, our fully-equipped, single-storey tents will charm you with their large terrace.
Accessible and practical, this resolutely glamping accommodation will delight you with its indoor and outdoor living space and its 2 bedrooms. Select your stay at a low price from 199€ per week in low season.
Our cabins on stilts for rental in New Aquitaine
Experience a campsite holiday near Tulle in all originality by choosing our canvas cabins on stilts. Grouped together in a single area, our cabins offer you height while being secure. Enjoy the charm of the interior and exterior and the peaceful, green surroundings.
This accommodation will delight your family and friends, thanks to its surface area of 34 m², well above the standard size of mobile homes. You will also enjoy two beautiful bedrooms for a capacity of 4 people and a large covered terrace.
Book now your stay in a stilt house in a campsite in Corrèze from 199€ per week in low season.
Our mobile homes for rental in the Limousin
Enjoy a comfortable holiday in our mobile homes, available in 1, 2 or 3 bedrooms.
Take advantage of the many services offered by these comfortable accommodations: living room with television and equipped kitchen, semi-covered terrace, heating in all rooms and bathroom and toilet included. The many facilities of our mobile homes for rental will make your holiday in a 3-star campsite easier. The good soundproofing will allow you to enjoy a peaceful holiday by the river and the forest.
Enjoy these living spaces designed for group stays, with friends, family or even as a couple thanks to our couples offers in low season from 209€ per week.
Surroundings and pitches of the campsite